Reviews
On this page, you'll find real testimonials from homeowners who chose Dr. Deck for their deck-related projects. Their experiences and feedback speak volumes about our commitment to quality service, exceptional craftsmanship, and overall customer satisfaction.
Read below to discover the kind of service and results you can expect when you partner with Dr. Deck.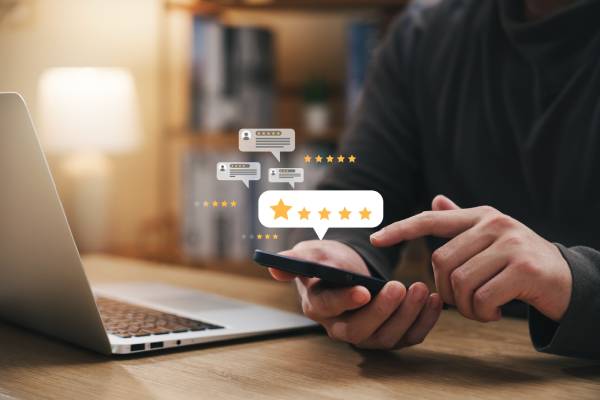 Share Your Experience
Seeing is believing, and personal experiences truly speak volumes. If you recently had a deck built by Dr. Deck, we'd love to hear from you. Your feedback is not only valuable to us, but it also helps our future clients make informed decisions. Please share your story and join us in creating a lively and engaging community.
For those interested in writing a review, please contact us yair@dr-deck.com
We look forward to hearing from you.
Average Review Rating
Average Rating: 5
Total Reviews: 77
List Of Reviews
I was searching for a deck and patio installer
out of 4 different tradesmen that yelp gave me
yair was the most professional of them all .
he knew exactly what needs to be done and how to do it.
i worked with many contractors in my past and honestly, Yair was one of the easier to work with and the job was OUTSTANDING!
its a shame there are only 5 stars here, because i would give him alot more!
Thanks Yair for you beautiful service, it was a pleasure.
I've dealt with several contractors in LA, and Yair and his crew were by far the most skilled, communicative, and accommodating. They built a set of hillside stairs with 3 landings and the project came out beautiful. They finished the project in 3 days, always showed up on time, and left the site very clean. Highly recommended, will definitely be using him again in the future.
By:
Mohammed R.
on
Dr. Deck
Dependable and fair priced. Does good work and fast. Has done a few projects for me including an ipe deck and azek fence. Very knowledgeable and headache free. Highly recommend.
By:
William V.
on
Dr. Deck
If you need a company to build a deck for you do not hesitate to call Yair, Mattan, and their team. Their price is very fair and their work is worth more than what you will pay for. I'm very happy with the result of the work they did. We had a 1,200 sq ft deck built on a slope and couldn't be happier with the expertise that Yair and company performed at our home. I would HIGHLY recommend anyone who is looking to have a deck installed in their home to have the work done by Yair and his company. Yair is very easy to talk to and that's a plus especially when you are working with someone you hardly know, he made me feel very comfortable. BTW I'm a licensed contractor myself and I'm very satisfied of the work that Yair and his company has done at my home. I will have Yair and his guys back to work on my outdoor patio cover for our kitchen/bbq area soon. Thank you so much for the job well done and looking forward to continuing working with your company.