Reviews
On this page, you'll find real testimonials from homeowners who chose Dr. Deck for their deck-related projects. Their experiences and feedback speak volumes about our commitment to quality service, exceptional craftsmanship, and overall customer satisfaction.
Read below to discover the kind of service and results you can expect when you partner with Dr. Deck.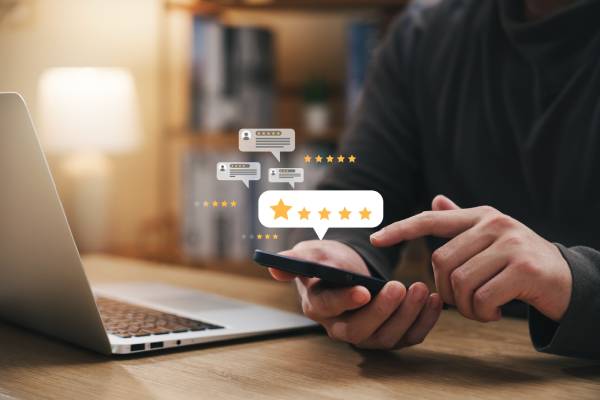 Share Your Experience
Seeing is believing, and personal experiences truly speak volumes. If you recently had a deck built by Dr. Deck, we'd love to hear from you. Your feedback is not only valuable to us, but it also helps our future clients make informed decisions. Please share your story and join us in creating a lively and engaging community.
For those interested in writing a review, please contact us yair@dr-deck.com
We look forward to hearing from you.
Average Review Rating
Average Rating: 5
Total Reviews: 77
List Of Reviews
By:
Russell D.
on
Dr. Deck
Yair and his team were unreal. From the initial consultation to the final product, we couldn't be happier. They were professional, courteous and fast. Yair worked with us to design our deck, choose the right product and of course the team did the install. They were always on time, even on the days it was raining and went above and beyond. We have worked with other contractors in the past, but we have never had this great of an experience. If you're looking for an amazing deck and great crew I couldn't recommend Yair enough.
By:
William T.
on
Dr. Deck
A+++++. Splendid job demolishing my decrepit old deck and replacing it with an absolutely beautiful new deck that looks, even feels underfoot, dare I say "high class". I am not worthy!
Yair has vast experience in construction and an outstanding portfolio of beautiful decks he has built. He spent a great deal of time providing us with all the information we needed to make an informed decision about refurbishing our large deck. His quote was detailed and very fair. I can recommend him without hesitation.
A+ Highly Recommend. Professional, skilled, and friendly. Built my deck in two weeks as promised
By:
Jeffrey L.
on
Dr. Deck
Yair, Matan and their crew did an awesome job on rebuilding my deck. Not only is the quality exemplary but they powered through in record time. No down days or skeleton crew. After getting several estimates I found that the quote was fair and they didn't attempt to nickel and dime me for additional work that was done. I wholeheartedly recommend this company and its owners. Top notch guys. Many thanks.