Reviews
On this page, you'll find real testimonials from homeowners who chose Dr. Deck for their deck-related projects. Their experiences and feedback speak volumes about our commitment to quality service, exceptional craftsmanship, and overall customer satisfaction.
Read below to discover the kind of service and results you can expect when you partner with Dr. Deck.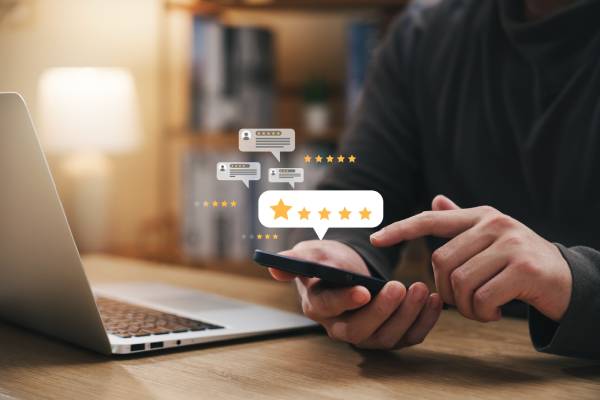 Share Your Experience
Seeing is believing, and personal experiences truly speak volumes. If you recently had a deck built by Dr. Deck, we'd love to hear from you. Your feedback is not only valuable to us, but it also helps our future clients make informed decisions. Please share your story and join us in creating a lively and engaging community.
For those interested in writing a review, please contact us yair@dr-deck.com
We look forward to hearing from you.
Average Review Rating
Average Rating: 5
Total Reviews: 77
List Of Reviews
By:
Navjit Dullet
on
Dr. Deck
We just had our hillside deck repaired, both top and structural components. We had numerous contractors come out to evaluate project, however, it was clear that Yair' understanding about deck design and construction was a step above the others. Throughout the process (both planning and during the build), Yair was always available to answer questions and address any concerns. During the build he provided frequent updates about the progress, any findings along the way, etc. He has a great team working for him and work was completed faster than estimated. I recommend reaching out to Dr. Deck if you have a deck project in mind. Very happy with the quality of the work we had done.
By:
Ivy Hurwit
on
Dr. Deck
We worked with Dr-Deck this past May to build a beautiful deck in our backyard. Yair was quick to respond to my initial consultation request and came by the house to see the space and share design options. He had materials in his truck for us to consider, and encouraged us to think about what we wanted. Unlike so many other companies, he wasn't pushy at all, he wasn't pressuring us to hire him, he just presented ideas, sent us a quote for different material options and let us get back to him if we wanted to move forward. Once the process started, it was ideal. He was there nearly everyday to check in with his team and us if we wanted, his team was professional and friendly, and Yair picked up every call/text if we ever had questions. He was quick to pivot when we wanted to change our design vision during the process and was always so nice and transparent. The job was completed on schedule and the before and after are incredible! We couldn't recommend him and his company more. Best company we've worked with since moving into our home!